WOOFBEACH COVE DOG GROOMING GLEN ELLYN, IL SERVICES
BOOK AN APPOINTMENT TODAY FOR DOG GROOMING
CALL 630-315-0600

Our Passion
Here at WoofBeach Cove, our compassionate understanding, patience, and love for dogs goes into every single dog grooming.

Certified Staff
With a fully certified staff we have the skills and knowledge to do that custom cut you've always wanted.

Relaxing Facility
With our beach vibe you can be sure that your dog will come back wanting more and you'll have peace of mind!
Save With Us
Book online now, and remember breed cuts, weird cuts, we do them all.
See you at the beach.
Dog Grooming Glen Ellyn, IL
Expert Dog Grooming Glen Ellyn IL is important for both your dog's appearance and overall well-being. When you bring your canine pal to our staff for grooming, here are just a few of the benefits you can expect:
*Our trained, certified dog groomers know how to make your dog look good without causing any issues like scratches or skin irritations which can sometimes result if you try to groom your dog at home without the right training or equipment.
If your dog has a skin condition, your WoofBeach Cove groomer will use products appropriate for the condition to prevent any kind of irritation.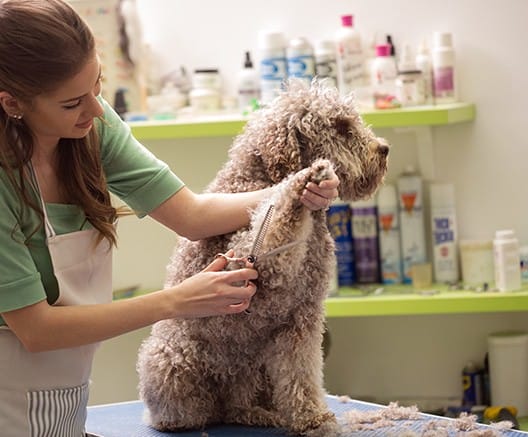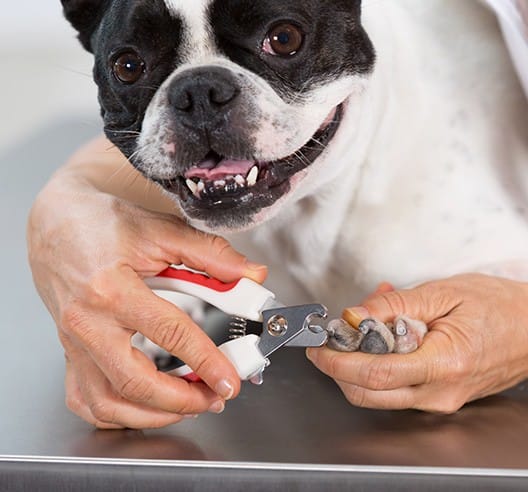 *Nail trimming. Dogs should receive a nail trim about once per month. However, it's a chore that many dog owners don't like to do and that dogs may not enjoy either. Our caring, skilled Dog Grooming Glen Ellyn IL staff will trim your dog's nails down in a relaxing environment.
*We use the best grooming supplies. Just like people, dogs have different requirements when it comes to looking their best: long haired dogs will need different Dog Grooming Glen Ellyn IL than short haired breeds, for example. Our certified groomers are well aware of this fact and we use the best grooming supplies to get top results and prevent irritations.
*Notice of early warning signs. Because our staff is familiar with canine anatomy, we'll spot issues like skin discoloration, rashes, or gum discoloration before theycan develop into a health concern for your dog. Plus, we check your dog for fleas, ear mites and other parasites that you may not detect.
Helpful tips for continued treatment of your dog.
Helpful tips for continued treatment of your dog.
Your knowledgeable WoofBeach Cove Dog Grooming Glen Ellyn IL staff can also provide you with a few extra tips you can do to promote your pet's health such as brushing and teeth cleaning. Call 630-315-0600..
Call 630-315-0600.