WOOFBEACH COVE DOG NAIL GRINDING GLEN ELLYN, IL
BOOK AN APPOINTMENT TODAY FOR DOG NAIL GRINDING
CALL 630-315-0600

Our Passion
Here at WoofBeach Cove, our compassionate understanding, patience, and love for dogs goes into every single dog grooming.

Certified Staff
With a fully certified staff we have the skills and knowledge to do that custom cut you've always wanted.

Relaxing Facility
With our beach vibe you can be sure that your dog will come back wanting more and you'll have peace of mind!

Save With Us
Book online now, and remember breed cuts, weird cuts, we do them all.
See you at the beach.
Dog Nail Grinding Glen Ellyn, IL
Keeping your dog's nails trimmed to a healthy length is an important part of their overall well-being. At WoofBeach Cove, Dog Nail Grinding Glen Ellyn IL is one of the professional grooming services we offer. If your dog's nails are due for a trim, simply stop by during our walk-in service hours of 10 a.m. to 3 p.m. To set an appointment instead, reach us at 630-315-0600.
Whether you have a puppy or an older dog, a small poodle or a large mixed breed, we are experienced in treating all kinds of canines! Once you and your dog experience the "beach vibe" we present here at WoofBeach Cove, you'll both see why so many pet owners count on us for their grooming and training needs!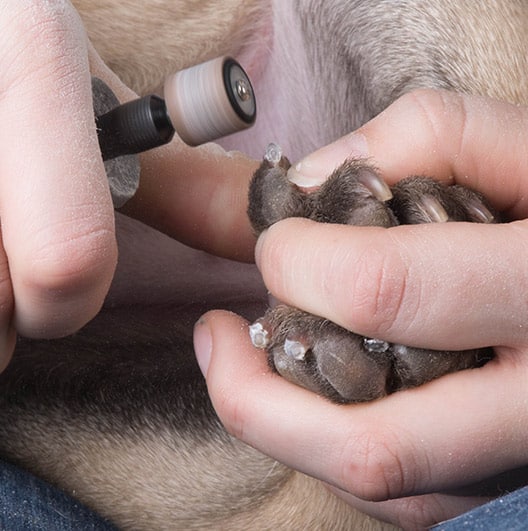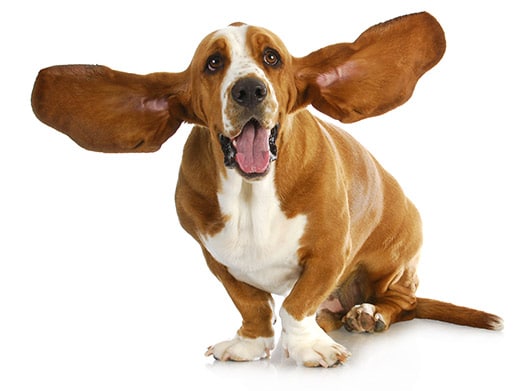 Why trimming your dog's nails with Dog Nail Grinding Glen Ellyn IL is beneficial: When nails grow too long they can start to cause interference with the animal's gait and cause movement to be painful. Untrimmed nails can split too, which is also painful for the dog. In bad cases of overgrowth, a dog's nails can even curl around and under the pads of the dog's feet. These varieties of nail problems are most commonly seen on the dewclaws.
If you can hear a clicking sound when your dog walks across a hard floor, that's a sure sign that he or she is ready for trimming or Dog Nail Grinding Glen Ellyn IL at WoofBeach Cove. For most dogs, a general rule of thumb is to have their nails treated every one to two months.
Healthy Dog Equals Happy Dog
At our facility, which is specially-designed with a relaxing beach vibe that welcomes dogs and owners alike, your pet will be treated with compassion and expert grooming services. Everyone on our staff is trained and certified to provide the best dog care possible! We use professional equipment that painlessly grinds down the nail to a comfortable, healthy length.
Why not give your canine companion the finest grooming services in the Chicagoland suburbs?! Visit WoofBeach Cove today!
Call 630-315-0600.