WOOFBEACH COVE DOG NAIL TRIMMING GLEN ELLYN, IL
BOOK AN APPOINTMENT TODAY FOR DOG NAIL TRIMMING
CALL 630-315-0600

Our Passion
Here at WoofBeach Cove, our compassionate understanding, patience, and love for dogs goes into every single dog grooming.

Certified Staff
With a fully certified staff we have the skills and knowledge to do that custom cut you've always wanted.

Relaxing Facility
With our beach vibe you can be sure that your dog will come back wanting more and you'll have peace of mind!
Save With Us
Book online now, and remember breed cuts, weird cuts, we do them all.
See you at the beach.
Dog Nail Trimming Glen Ellyn, IL
Here's some helpful information on dog nails and why Dog Nail Trimming Glen Ellyn IL by WoofBeach Cove is beneficial to your pet:
*When nails grow too long, they can strain your dog' leg muscles and prevent your dog from walking and running correctly.
*When not trimmed, nails can even grow long enough to curl and pierce into the bottom of the paw pad, causing discomfort and even immobility. Ingrown nails can also result in infection, which causes pain and can even make a dog mean.
*Nails serve to give traction and help your dog move and run without slipping and sliding. When nails get too long, it can inhibit movement and cause dogs to slip and fall.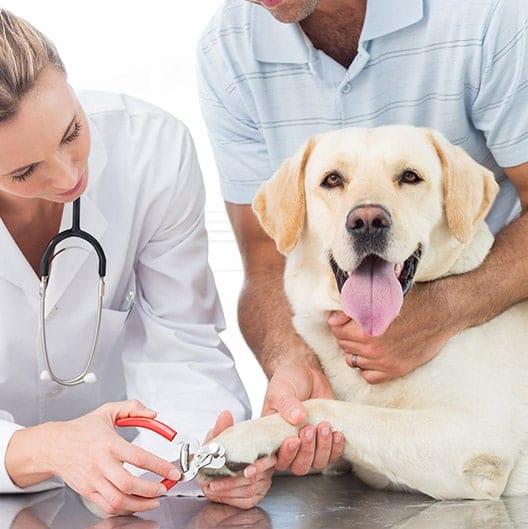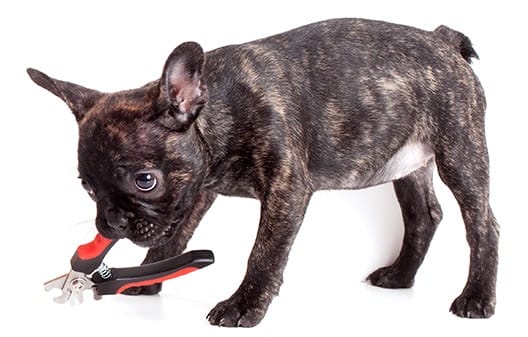 What is the quick? The quick of the nail is the fleshy section inside of it. It contains nerves and blood vessels – which means it's painful if the quick is accidentally cut. Our groomers are trained to avoid this and always take care that your Dog Nail Trimming Glen Ellyn Il experience is pleasant and pain-free.
Why do nail growth rates vary so much among different kinds of dogs? For older, less active dogs, it may seem like their nails grow fast simply because the nails don't wear down as much as they do with more active dogs. Also, based upon how often your dog walks on surfaces like concrete or asphalt, the nails will wear down more rapidly.
Healthy Dog Equals Happy Dog
Signs that your dog's nails are too long and due for Dog Nail Trimming Glen Ellyn IL at WoofBeach Cove:
It's probably time for a trim if your dog's nails make a clicking sound while walking. Or, as a way of checking, simply hold your dog's foot and press the toe so the nail extends. If it curves past the bottom of the toe pad it is too long.
Stop in for walk-in service between 10 a.m. and 3 p.m. or call to set an appointment for Dog Nail Trimming Glen Ellyn IL
Call 630-315-0600.